Back to Top
James Richardson Duty Free Shop - Ben Gurion Airport Tel Aviv

More

Smartseller Duty Free Shopping & Convenience Area - Ljubljana Airport, Slovenia

More
References
Airports

Cruise Ships

Pharmacies

Health Care

Gastronomy

Fashion and Retail

Beauty & Cosmetics

Shop-in-Shop

Specialist Retailer
more Show selection More
»Our customers have high expectations. So do we!«

Rainer Hornbostel and Henrik Hermann - Managing Directors
Developing projects. Implementing change. Shaping success.
When the company von Bergh Ladenbau GmbH was founded in 1972, Helmut von Bergh had one mission in mind: to provide the customer with high-quality workmanship in a trusting partnership.
More than 40 years after the company was founded, this guiding principle is still our top priority. It is about supporting other people, teams and companies to successfully implement change. To achieve this goal together, our interior designers, engineers and and craftsmen are fully committed to your project.
Experience and quality awareness for more than 40 years
Our projects involve the interaction of tasteful design along with the ability of serving the purpose - at the same time implying a composition of creativity, individuality, appearance, technology and a long standing experience to achieve the customer's utmost satisfaction.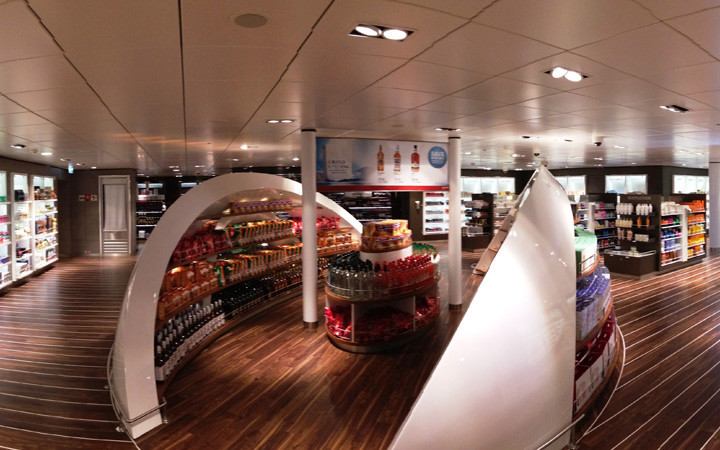 Planning
More
Quality begins at design stage. Let's get the show on the road.
Any project scheme involves a preliminary design phase. Our interior designers and engineers will gladly listen to you and develop an understanding for your personal preferences. Paired with the knowledge of our experienced workforce we can certainly speed up the realisation of a project.
Production
More
This is a one-stop solution. You have our word.
Designed objects are converted into wood, metal or other materials. Our qualified workforce makes use of modern machinery making sure the quality is as you expect. Be it the only piece of its kind or a complete shop interior, we just love to work for you.
Assembling
More
Assembly labour require skilled hands. From start to finish.
The construction and assembly of the goods manufactured for you requires highly skilled manual labour. Capable craftsmen attentively fit together what belongs together. This work is either done here in our own premises or directly at the customer's site. Again, quality plays a significant role.
Services
More
The before and after. Customer service.
Customer service is not just a word for us, but a commitment. Our support never stops – it can even last for years after a project has been closed, either in relation with a repair service, a specific modification or by just helping you out with our professional advice. Give us a call.
Your career at von Bergh GmbH
Are you interested in bringing your capabilities and skills into our business? There are great chances for you at von Bergh. Starting from a practical training through an apprenticeship as a school graduate to a career as a university graduate. There are plenty of opportunities. Send us your application.
Bachelor of Engineering / Staatlich geprüfte Techniker der Fachrichtung Holztechnik für die Arbeitsvorbereitung
More
Auszubildende zum Holzmechaniker
More
Monteure/Montageleiter
More